​Trinity Episcopal Church - Serving the Woodbridge area since 1698
The Rev. Angela Cipolla is our Priest-in-Charge,
serving on a part-time basis. She is the 54th priest
to lead the congregation since Edward Portlock
conducted the first services in 1698.
​

Contact Us
MAILING ADDRESS:
Trinity Episcopal Church
650 Rahway Ave.
at Trinity Lane
Woodbridge, NJ 07095

PHONE: 732-634-7422

FAX: 732-634-7085

E-MAIL: Click here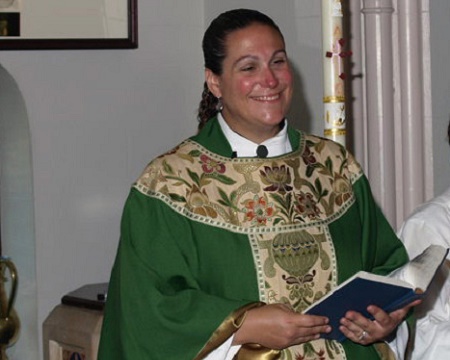 The Jonathan Dunham House, originally built by one of President Barack Obama's ancestors, has been our Rectory since the 1870s. Parishioners and friends of Trinity are working to restore the house. See them in action.
PREPARE THE WAY OF THE LORD
Join us in prayer and devotion during this Lenten season