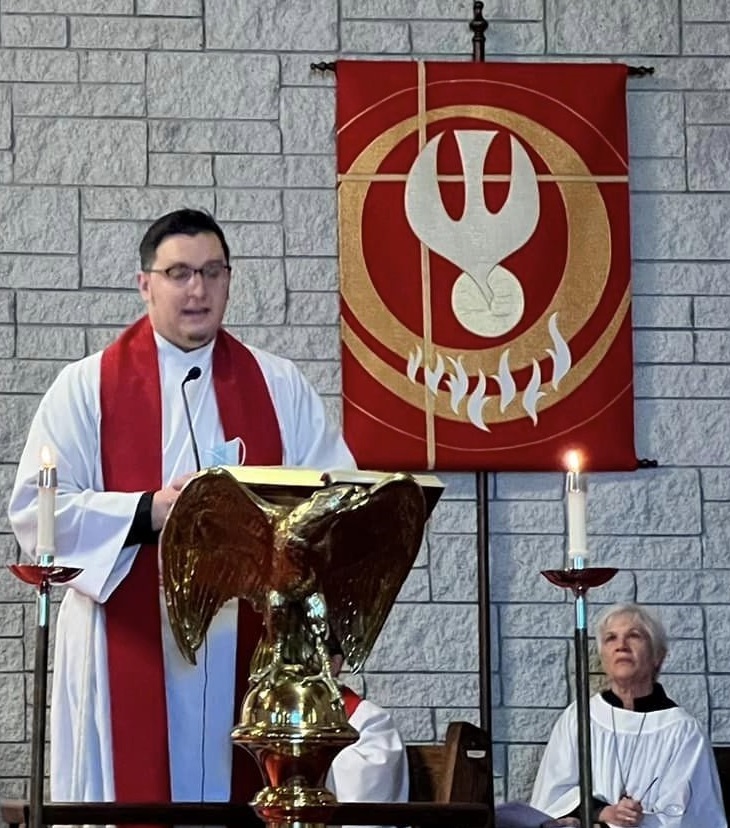 The Rev. Fernando Paiva III becomes priest-in-charge at Trinity and our affiliate, St. James, Edison, as of Jan. 1. Father Freddie will be the 55th priest to lead Trinity since an Anglican missionary, Edward Portlock, visited Woodbridge from Perth Amboy and held the first services in 1698.
Father Freddie is new to the priesthood. He received a Master of Divinity degree in May 2022 from Virginia Theological Seminary. He was ordained as a deacon in June 2022 at Trinity Cathedral, Trenton, and as a priest in December 2022 at Holy Trinity, South River.
Then again, Father Freddie is anything but new to the area. He grew up in Sayreville and attended Holy Trinity as a congregant before deciding to pursue the priesthood. He served St. Peter's, Perth Amboy, as an intern before enrolling in seminary.
Between July and December 2022, Father Freddie served as a deacon associate at two affiliated congregations in South Jersey: Christ Church, Palmyra, and Sts. Stephen and Barnabas, Florence. That experience may be especially valuable in his new role.
Father Freddie plans to hold services at both Trinity and St. James each Sunday, though the details are still being worked out. He and his wife, Jessica, will live in St. James's Rectory. Please welcome them to our congregation.