Trinity is governed by a Mission Committee, the congregation's legal representative in all matters of property and finance. The committee is led by two Wardens, the principal elected leaders, and has six members. Along with the priest, they are the Church's governing body.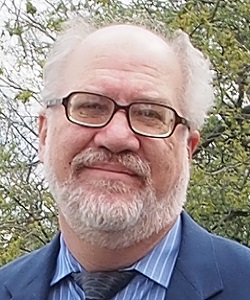 The Wardens are Steve Kalista and David Wilson. Members of the committee are John Bergacs, David Forsythe, Arlene Guellnitz, Ginny Kershaw, Carroll Thomas and Michele Conley Thomas.
Activities of the Wardens and Mission Committee are governed by:
Trinity Church Bylaws, adopted in 1990 and later amended
Canons of the Episcopal Church
Canons of the Diocese of New Jersey
Revised Statutes of New Jersey, Title 16: 12
Some provisions of Trinity's Royal Charter, granted by King George III of England in December 1769, also still apply.
The Parish Administrator can provide general information about the church and address questions about contribution records. Please allow us enough time to process requests and be aware that older records are sparse. Teresa Olsen is the administrator.
The Treasurer is a congregant responsible for maintaining the church's financial records with help from an outside bookkeeper. Jeanne Boyle serves as treasurer.
The Organist/Choirmaster provides musical leadership and plays at weddings and funerals in the church. Trinity has traditionally hosted an Adult Choir that sings during the 10 a.m. Eucharist every Sunday in September through June and a Bell Choir that performs at holiday services. The position is currently vacant.
The Sexton is in charge of the upkeep and maintenance of the buildings and grounds. Joseph and Mary Kovacs share the position of Sexton.