Note: The information below describes our programs before the coronavirus pandemic. We currently offer food distributions on Thursdays and Saturdays.
Reaching out to others is part of our mission at Trinity Church. The congregation helps to meet the community's nutritional and diaper needs, participates in a network that shelters homeless families, and provides support groups with a meeting place.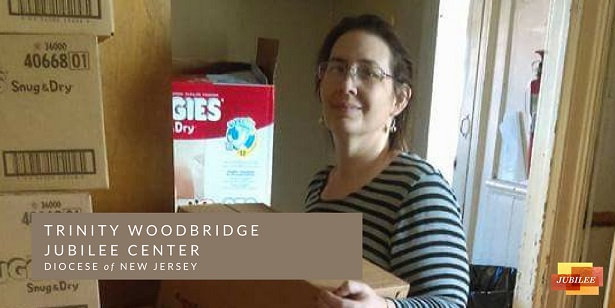 The Episcopal Church recognized these efforts by designating Trinity as a Jubilee Ministry Center in January 2015. There are more than 600 centers across the U.S. that empower the poor and oppressed in local communities by providing direct services and advocating for human rights.
Friday Lunch
Trinity serves lunch every Friday from 10:30 a.m. until noon, except in August, with the help of congregants and community volunteers on a rotating schedule. The program helps those in need of a nutritious, hot meal and an opportunity for fellowship. It was founded in November 1995 as the Trinity Soup Kitchen.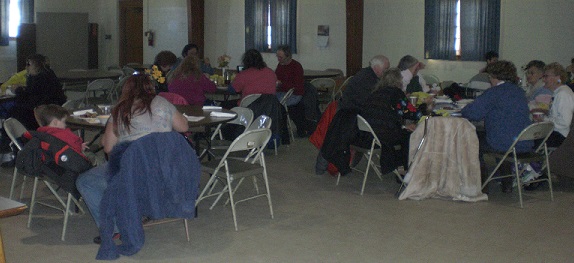 Donations from congregants, community members and local organizations cover the cost of lunch. If you wish to help, leave a check in the collection plate at services or mail it to the church office. New volunteers are always welcome.
Food Pantry
​The Trinity Food Pantry began as a seasonal outreach, providing holiday meals to the hungry at Thanksgiving and Christmas, and was expanded to serve the community weekly. Food is distributed on the first Saturday of each month and on Thursdays the rest of the month, starting at 10 a.m.
Members of the church and groups throughout the local community provide donations. The Food Pantry can always use staple items for distribution to those in need and welcomes all contributions.
Diaper Bank
Our Diaper Bank is designed to help families with young children meet their basic needs. Adult diapers are also available. This ministry operates through a partnership with the Community FoodBank of New Jersey.

Diapers are distributed as available to registered families once a month. Families can contact the church office and leave a message to sign up. We reach out for intake information and call eligible families with a date for distribution. In most cases, families have to pick up diapers in person.
Family Promise

Trinity is a host congregation for the Interfaith Hospitality Network, operated by Family Promise, a nationwide organization that assists homeless and low-income families. Housing is made available to participants in the program a week at a time on a rotating basis. Volunteers from the congregation and the local community prepare dinners for residents, stay at the Parish House overnight and carry out other tasks.
Our participation is coordinated through the FISH Hospitality Program, a Family Promise affiliate serving Middlesex, Union and Somerset counties. FISH takes its name from the Bible passage: "Give a person a fish and feed them for a day. Teach a person to fish and feed them for a lifetime."
Our House Partnership
Trinity has worked with Our House – Solutions for Autism's Woodbridge location to provide training and growth opportunities to autistic young adults beyond their school years. Our House is a New Jersey-based organization that provides support to individuals with intellectual and development disabilities.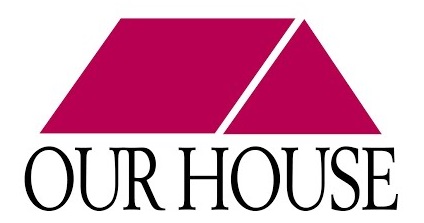 Support Groups
​Trinity hosts Alcoholics Anonymous sessions weekly and has previously hosted other support groups. For details on times and locations of meetings, check the calendar or contact the church office.